Eating healthy and exercising are great ways to stay healthy, but these are not the only things you need to do in order to feel your best. Taking good care of your CPAP machine is also essential.
A well-cleaned and well-maintained CPAP ensures that your therapy is working properly. It also helps the machine last longer! Phoebe Ochman (Director of Communications for Sleep Apnea Treatment Centers of America) said that "It is vitally important to keep everything as clean as possible, as hoses/tubing and masks can be a prime breeding ground for bacteria and mold." Bacteria in your equipment can lead to colds and other respiratory problems. 
You don't need to do a deep clean all the time. We understand that life gets pretty busy at times, so here are some daily and weekly cleaning tips to help you take care of your CPAP machine and keep it running smoothly: 
Daily Cleaning: 
CPAP Machine
Give your machine a quick wipe down to remove any dirt or dust that's stuck on the machine. 
CPAP Mask
Get into the habit of wiping down your CPAP mask every day. Make sure to include any areas that are in contact with your skin. You can use a damp cloth to wipe off any oils, dead skin cells and sweat on the mask. You can also use CPAP wipes which are specifically designed to clean your equipment. 
If left uncleaned, these residues will accumulate over time and affect the mask's seal. A quick wipe and air dry every day can help reduce residue accumulation. 
Humidifier:
If you use a humidifier, Phoebe Ochman recommends to discard any excess water in the morning instead of leaving it in the unit all day. Using clean, distilled water will help optimize your therapy.
*NOTE: If you are sick, make sure to wash your mask, tubing, humidifier and CPAP filter every day to get rid of bacteria that lingers in your equipment during use. This will help you recover faster!
Weekly Cleaning: 
While we recommend that you wash your mask and tubing at least twice a week, giving them a bath once a week will still make a difference in your overall therapy and CPAP health. 
Soak your CPAP mask (headgear included), tubing*, filter* and water chamber in warm soapy water for 5 to 10 minutes. Make sure to use ammonia-free and mild-scented soap (dish soap is okay!). You can also use CPAP soap if you wish.
Rinse your equipment well and air dry. DO NOT put your headgear in the dryer as doing so will damage it. 
*Tubing: If you have a heated hose, make sure to NOT soak the electrical end of the hose. For a deeper clean, you can use a hose brush to scrub the tube's interior.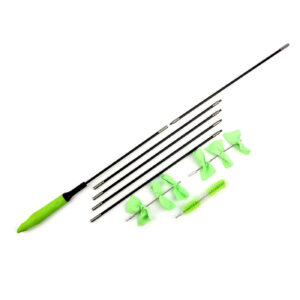 *Filter:  If you own a Philips Respironics CPAP machine, you know that one of the two filters is washable and therefore reusable. After washing the filter, make sure that it is completely dry before placing it back in your CPAP machine. We recommend having a spare reusable filter ready, so you can use it while the other one is drying. 
Proper care and maintenance of your CPAP machine are essential. A well-functioning machine helps optimize your therapy and therefore, provides you with the best sleep possible. Follow these tips to keep your CPAP machine tip-top shape! If you have any questions or concerns regarding caring for your CPAP, feel free to give us a call. We're always here to help!