It's spring cleaning season! You've cleaned your home, thrown away items you no longer need and dusted your furniture. But did you remember to clean your CPAP equipment?
Your CPAP equipment also needs some TLC. It is very important to clean and maintain your equipment on a regular basis to ensure optimal therapy. Here are some tips to keep your CPAP nice and clean:
Wipe off your CPAP to get rid of any accumulated dust or debris.
Clean your bedroom and wipe off dust in the surrounding area.
Make sure to check and replace your CPAP filters regularly: your CPAP machine filters the air in your room. The more dust or pollen there is in the air, the more it filters and becomes dirty. Changing your filters regularly will help make sure that you are breathing in clean air, and help avoid respiratory infections.
Clean and replace your CPAP mask on a regular basis.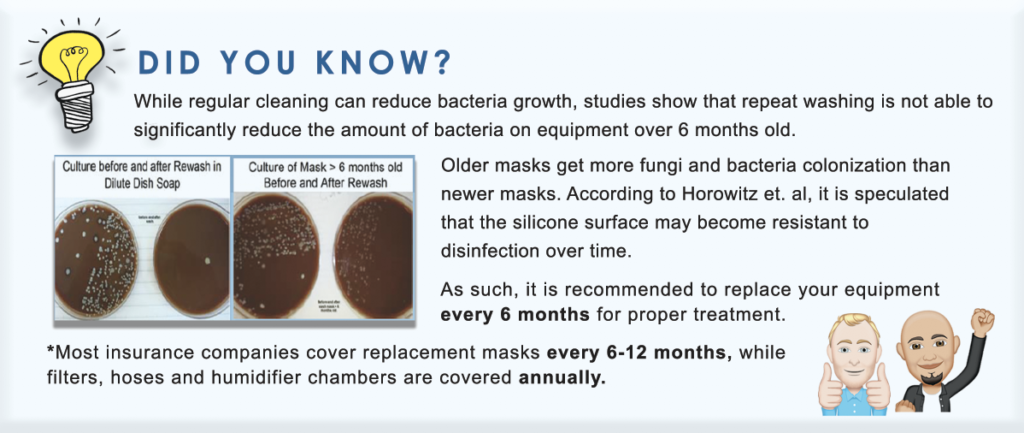 If finding the time to clean your CPAP is an issue, the SoClean CPAP Sanitizer can help. It automatically sanitizes your CPAP equipment for you even while you are at work. SoClean uses activated oxygen cleaning to eliminate any germs and bacteria that may be lingering in your CPAP machine. Click here for more information!
These are just some tips to help keep your CPAP equipment nice and clean. Remember, cleaning your equipment must be done regularly in order to make sure your are getting proper therapy. If you haven't cleaned or replaced your equipment, it's time for some CPAP spring cleaning! If you have any questions, contact us to set up an appointment with your Respiratory Therapist.